On Tuesday 26 May 2020 I had a pleasure to host the first #workingpositively virtual event in Czech Republic and Slovakia. I have been working with Marek Novotny on bringing this event to IBMers in our respective countries but we had much broader reach.
The event was delivered to 237 participants from 8 countries on 4 continents. You may ask why am I sharing these numbers? This is because I want to show you that these 237 participants are first group of people who wanted to learn more and bring this initiative to their workplaces. If only quarter of them shares what they have heard and learned with 10 people we will be able in short time bring #workingpositively to every corner of the world.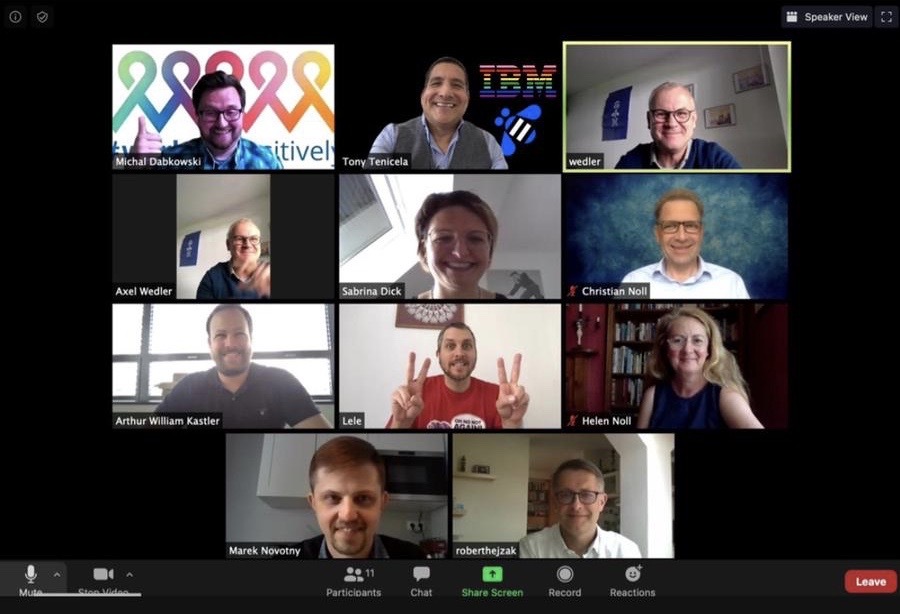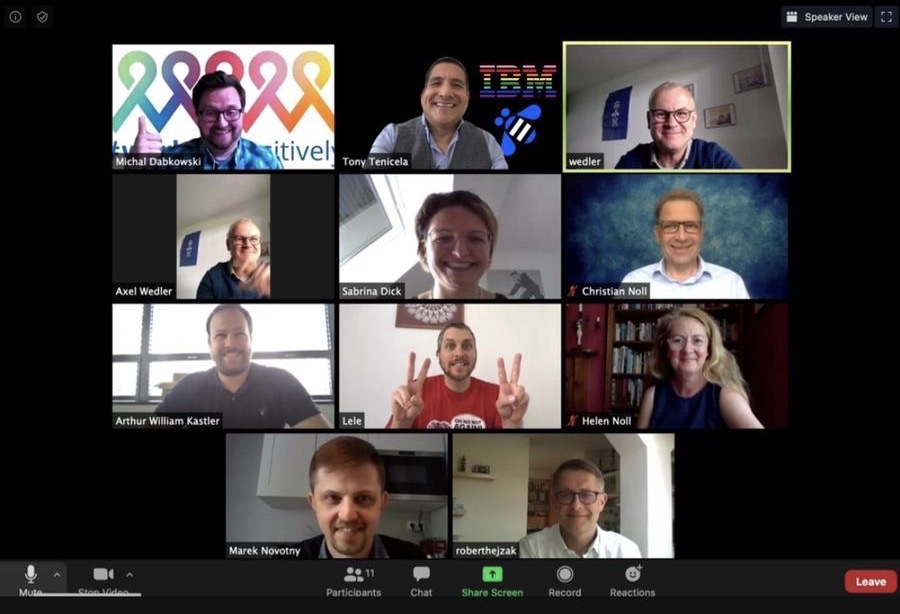 During the workshop, after immensely engaging introduction by Tony Tenicela, (IBM) we discussed a number of important topics starting with the HIV in Czech Republic and Slovakia delivered by Robert Hejzak from Česká společnost AIDS pomoc. This presentation followed by a moving personal story by Axel Wedler (and HIV+ IBMer). We then moved on to first presentation on supporting HIV+ employees by William Kastler from SAP, finally we had an opportunity to hear from Helen Noll who was a nurse caring for HIV+ patients in UK hospital during 80's. Then it was time for our next presentation on supporting the employees with HIV. This time it was delivered by our Executive Sponsor Katie Axam.
All presenters joined by Christian Noll and Sabrina Dick (SAP) took part in panel discussion which followed a short break during which we have shown another personal story of Joerg Beissel (SAP) about his life with HIV. It was absolutely amazing to see our participants joining in the discussion, asking questions and showing their support for Axel and the #workingpositively initiative.
Personally I was delighted to work with this amazing bunch of people who are really passionate about this subject.
If you didn't get the opportunity to take part in this workshop you don't need to worry. The replay is available for you to watch and you can even share it with colleagues outside of IBM.
If you'd like to get involved with initiative please post in comments below this post.